North Florida Olive Field Day – November 20, 2019 –

REGISTER HERE

!
The Florida Olive Council will host the 2019 North Florida Olive Field Day on November 20, 2019 at the Greengate Olive Grove near Marianna, FL.  Greengate is Florida's oldest operating olive grove.  Planted by Donald Mueller in 1999 the grove hosts several varieties of olives including Ascolana, Leccino, Frantoio, Mission and Manzanilla.  New grove owners David and Sally Gist have transformed the grove into a unique agro-tourism destination.
The Olive Field Day agenda will include presentations by academics from the University of Florida's Institute of Food and Agricultural Sciences (UF-IFAS), reports from growers, pruning demonstrations and an olive oil tasting.  A light breakfast and lunch will be provided.   The featured speaker will be Dr. Aurelien Rifaut of Agrigrada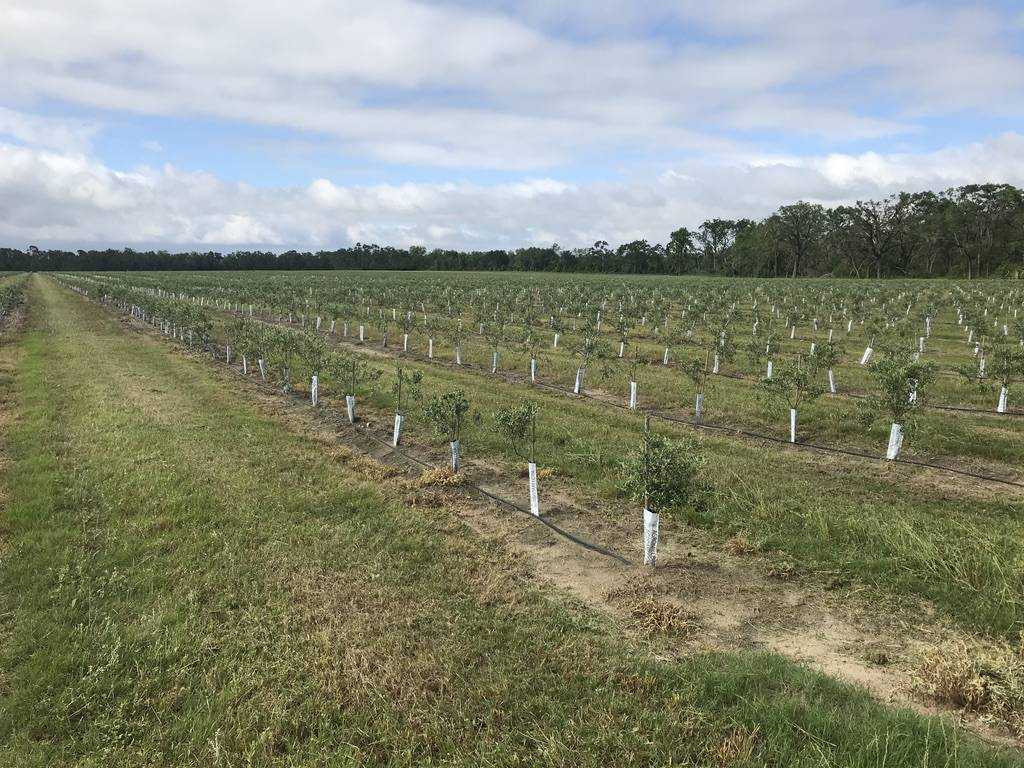 Corporation.    Dr. Rifaut is the designer of a 4,000 acre olive grove (photo at left) now installed near Colquitt, GA.   Other speakers and panels will include discussions of pruning, fertilization and propagation.
Florida Olive Council members will receive a special gift. Click HERE to join the Florida Olive Council.
Admission, including breakfast and lunch, is $30.00/person.
The Florida Olive Council, LAA is a non-profit agricultural advocacy and research organization.  Some contributions are tax deductible.  Click HERE for a copy of IRS 501(c)(3) letter.