Pioneer Plant Day – Spotlight on Olives
May 17, 2019 – Wauchula, FL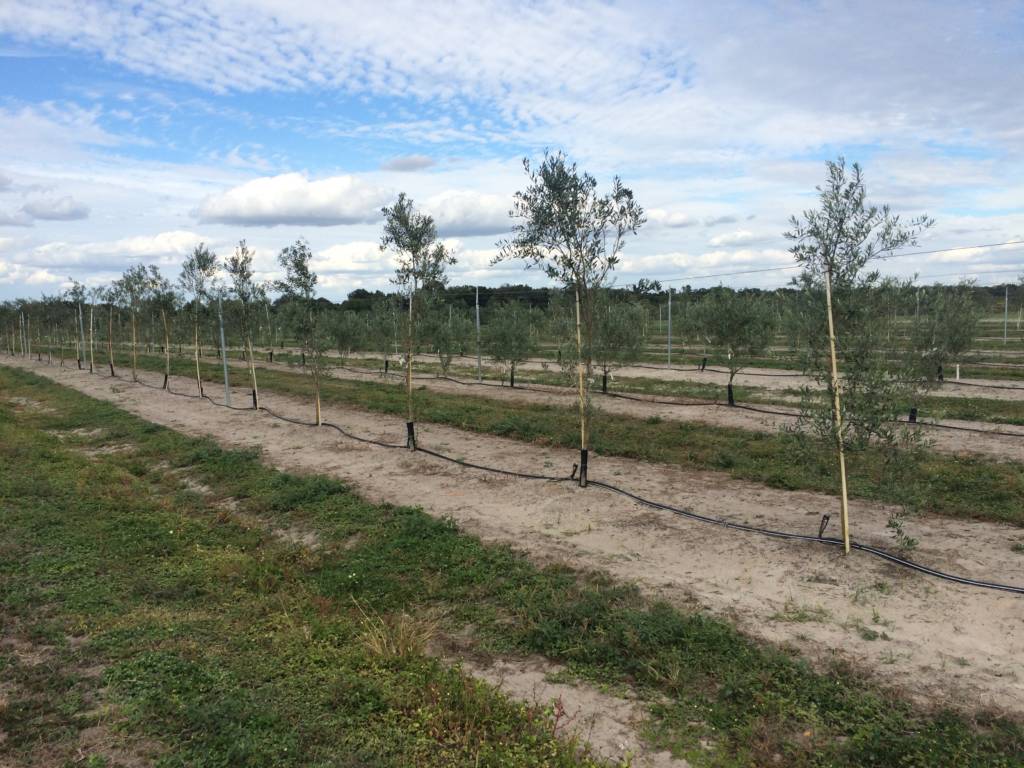 South Florida State College, the Hardee County Industrial Development Authority, and the Florida Olive Council have recently collaborated to evaluate olives as a new specialty crop for Hardee and Highlands counties. As a long-standing citrus-producing area in Florida's Heartland, Hardee and Highlands counties have been devastated by the impact of citrus greening.
Due to the devastation, citrus growers are looking to diversify production with new specialty crops.  However, the financial strain of citrus greening has diminished growers' resources.  Growers need proven alternative (pioneer) crops with established markets to justify the investment.  The olive is one possibility.
A grower's forum (Pioneer Plant Day) will be held to present data results and up-to-date research on Friday, May 17, 2019, from 9:30 a.m. to noon, and will begin with a tour of the Hardee County IDA olive grove test plot, followed by a "working lunch" at the SFSC Hardee Campus. For those unable to attend the forum, private tours for interested individuals and groups can be arranged for both test groves.
AGENDA
9:00-9:30  Registration (HCIA Olive Tree Test Plot, 1422 Old Bradenton Rd. Bowling Green, 33834).
9:30- 9:45  Welcome and Day Schedule Orientation (Bill Lambert & Kendall Carson)
9:45-10:45 Hardee IDA Olive Research Plot Tour:  Myles Albritton, Research Farm Manager; Bill Lambert, Executive Director HCIA; Michael O'Hara Garcia, President, Florida Olive Council
10:45-11:00  Travel to South Florida College Hardee Location (2968 US 17 North Bowling Green, FL 33834)
11:00-12:00  "Working" Lunch (to be provided)
Dr. Cate Cover (Lead Researcher for SFSC Research plot) and Kendall Carson (Project Manager for SFSC Research plot) will provide a presentation on the SFSC research plot and provide current data.
We look forward to seeing you there.
REGISTRATION: Contact Kendall Carson at 863-784-7230 or kendall.carson@southflorida.edu