University of Florida Institute of Food and Agricultural Sciences (UF-IFAS)
---
Since 2011, the Florida Olive Council, LAA has financially supported olive research at the University of Florida's Institute of Food and Agricultural Sciences (UF-IFAS) with a view to discovering or developing varieties and cultivation methods fostering a sustainable and profitable olive industry in Florida.  Tree crop research takes years, sometimes decades.  Developing new varieties with agronomic  characteristics favorable to Florida climate and soils and the sensory profile appealing to an international market is a labor-intensive and often frustrating process.  But if successful, the benefits are manifest.  If Florida farmers could supply 1% of the U.S. annual consumption of olive oil, a $400 thousand industry could result!  Thousands of new jobs for Floridians and healthful products for the world.
---
Some Florida Olive Council-funded Projects at UF-IFAS
---
Establish olive research plots at four (4) UF-IFAS Research and Education Centers (West Florida, North Florida, Suwannee Valley and Citra)
Olive pest research at UF-IFAS Department of Entomology
Olive oil sensory and chemical research at UF-IFAS Department of Food Science
"Low chill" olive cultivar research at UF-IFAS Department of Horticulture
UF-IFAS events:  Taste of Florida, 4H club, Ag Economics Forum, etc.
UF-IFAS Extension Activities:  Olive conferences, field days, etc.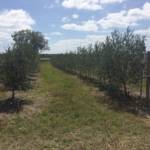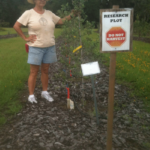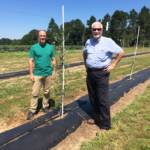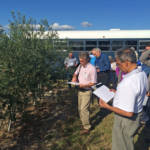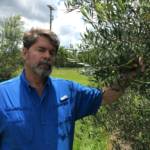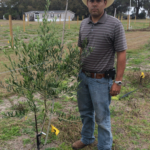 ---
We need your help.
The Florida Olive Council is a non-profit organization certified under Federal tax code 501(c)(3) and Florida statutes Chapter 617. We are supported by your contributions. Ninety-five (95%) of your donation goes directly to supporting olive research. Our directors and officers receive no salary or other compensation. Donate